Company presentation
CODEXSA was founded 35 years ago and specialises in providing services to the Engineering and Construction sectors in two different areas: Geotechnical-Geological Studies and Quality Control.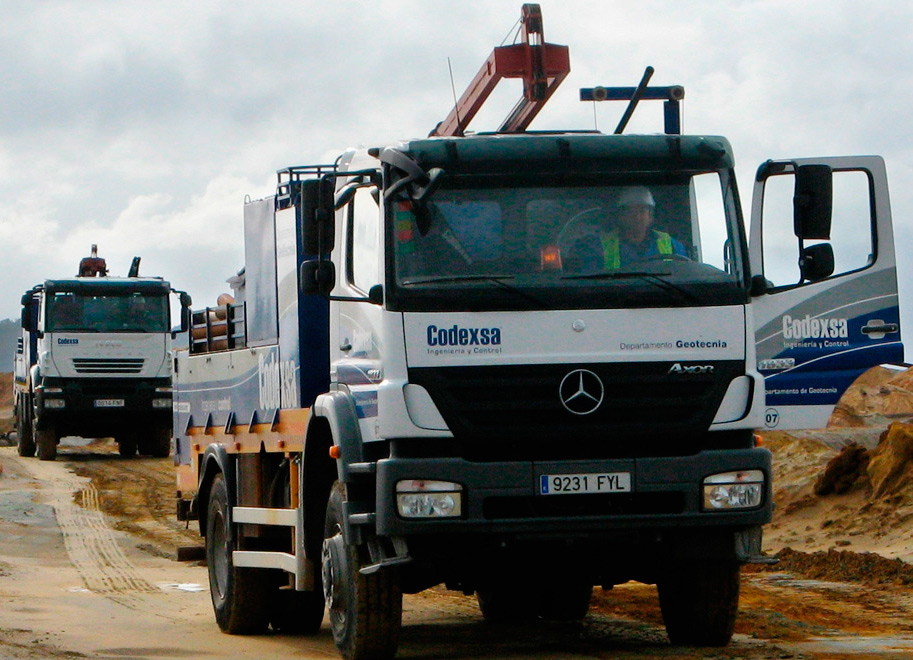 The state of the sector over the past few years has forced the companies that operate in it into a deep and constant process of adaptation, leading up to the present day. The ability to overcome this process has become the most important characteristic of the companies which endure and continue to operate as they move towards more stable financial conditions.
Such is the case for CODEXSA, which has adapted its basic structure to current circumstances whilst preserving its technical capabilities, giving value to all of its experience, relying on the versatility of their personnel, and remaining financially solvent. That is, the company has adjusted and re-sized itself for a much lower volume of work, but it has kept the technical means and experience and capable staff to serve highly demanding clients and projects.
This period of change has also allowed the company to direct its efforts towards new sectors such as Mining, Industry in Operation, the Environment, and Energy Infrastructures. These areas of activity benefit from the services traditionally offered by CODEXSA, adapted to their specific needs, with highly specialised requirements. As such, CODEXSA is being continuously assessed by its clients in aspects such as structure, financial solvency, voluntary certifications, experience, technical capacity, the ability to meet deadlines, safety requirements, etc.
This evolution has made us into a company be has aquired new values, such as the ability to adapt or flexibility, to what has always described us: seriousness and transparency.
I would like to take this opportunity to thank you for the trust placed in CODEXSA over our 35 years of activity. Without it we would have not reached this point.
Enrique Lobo García de Vinuesa
Manager